Classrooms
Bumblebees
Chicago

Des Plaines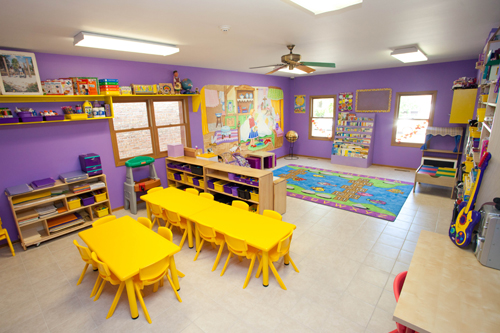 Bumblebees are the youngest group in our daycare at 15 months through 2 years of age.

We are children who for the very first time are leaving our parents and the safety of our homes. For this reason, the most important thing our teachers do is create an atmosphere of safety and warmth.

Because we are so young, we require special care from the teachers at our daycare. Our meals are carefully planned to satisfy both our needs and tastes. We love the warm, family-like atmosphere at our daycare!
Teddy Bears
Chicago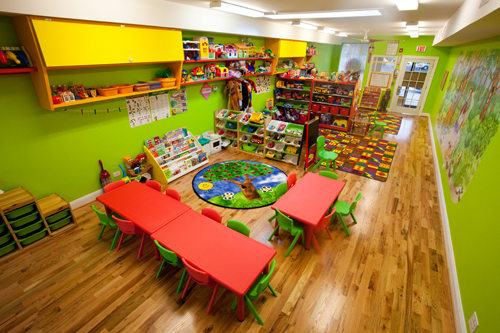 Des Plaines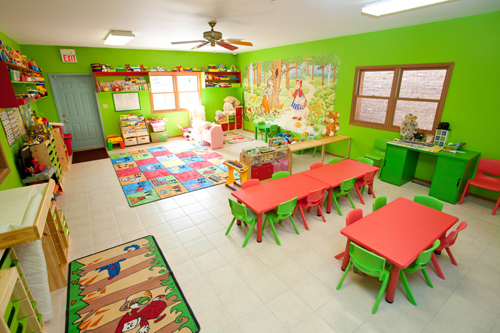 Teddy Bears are children 2 and 3 years old.

Daycare is the place where we first learn how to take care of ourselves, how to interact with others our own age, and the importance of a daily routine. It is through plenty of play that we discover the wonders of the world around us!

In our daycare we do many musical and artistic activities. On colder days we learn about the heroes and heroines of popular stories and learn how to speak with one another. We also have free time every day to choose our own activities and play in whatever way we wish. We love using our imaginations during free play time!

Ladybugs
Chicago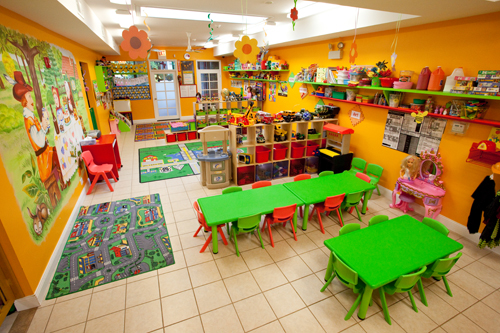 Des Plaines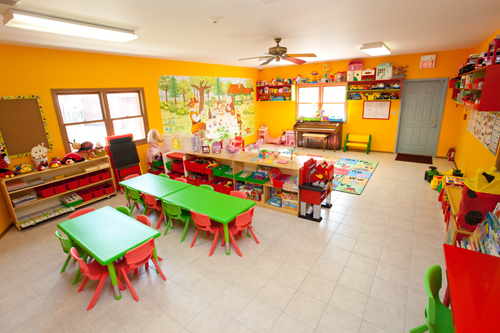 Ladybugs are our Center's 3 and 4 year olds.

The first steps to independence are behind us. We are real preschoolers! Although the beginnings for some may have been difficult, we now feel safe thanks to the care of our teachers.

In the morning we play with all kinds of toys and games, make arts and crafts, and put together puzzles. After breakfast we participate in educational activities where we learn many important things about the environment and world.

We like books, coloring, painting, counting and many other activities. Every day when weather allows we go outside and play on the playground that is behind the daycare. We love to exercise, sing and dance. After hard work and a delicious lunch, we quiet down, relax and take naps.

After waking up we eat a wholesome snack and play in our colorful playroom or on the playground outside. We enjoy spending time at our daycare!
Owls
Chicago

Des Plaines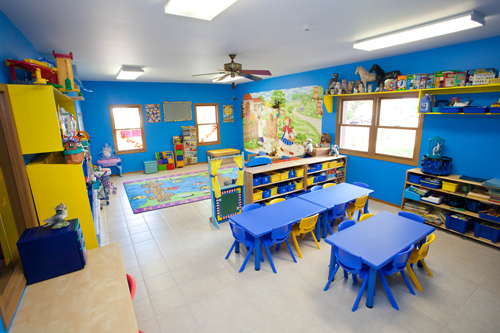 At 4 and 5 years old, Owls are the oldest kids in the daycare.

Our behavior, work ethic, and knowledge of how to play in a group make us an example for our friends in the younger groups.

We are getting ready to go to school. We practice how to read and write and spend lots of time learning our letters and numbers. There is always something new to learn!

While many of us come from Polish families and so are very comfortable with our home language, our teachers make sure to help us practice English every single day. We love our daycare because it is very colorful and has lots of toys!
Playground
We have a wonderful, colorful outdoor play area where we have many toys to play with.
Chicago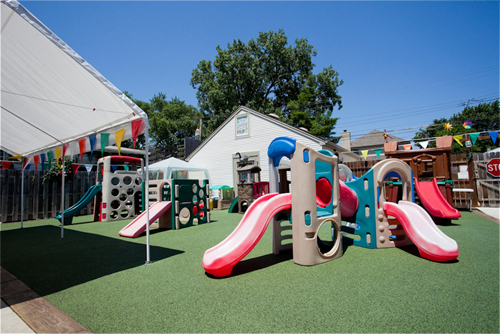 Des Plaines